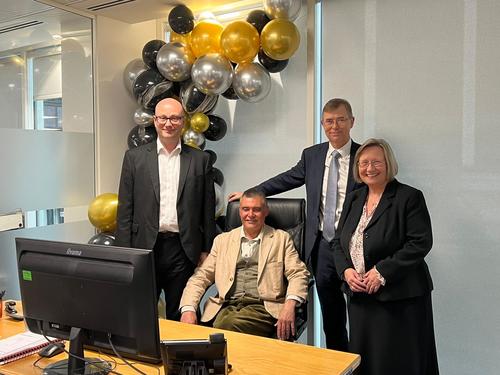 David Langham has retired from HK on the occasion of his 65th birthday.
David began his working life as a 17 year old in 1974 at Glanville Enthoven and followed Geoff Kemp's journey from there to Frizzell and onward to Harman Kemp. Keeping with the same team throughout his career is something of a rarity and is a testament to his unwavering loyalty.
As a Director of Harman Kemp and our In-House underwriter, David has earned the respect of all the underwriters that he has underwritten for.
We all wish him a happy and healthy retirement. He will be missed.